Qingzhou Chinese Painting Festival Exhibition Wall of Art Mu
Article provenance:未知
Popularity:
Publication time:2019-09-26 16:27
Museum of Art is a special organization responsible for collecting, preserving, exhibiting and researching works of art. Visual works of art are its common exhibits. According to the architectural style of the gallery, Beichuang exhibition fully utilizes the characteristics of mobile exhibition wall to redesign the exhibition hall and make the exhibition effect go up a step.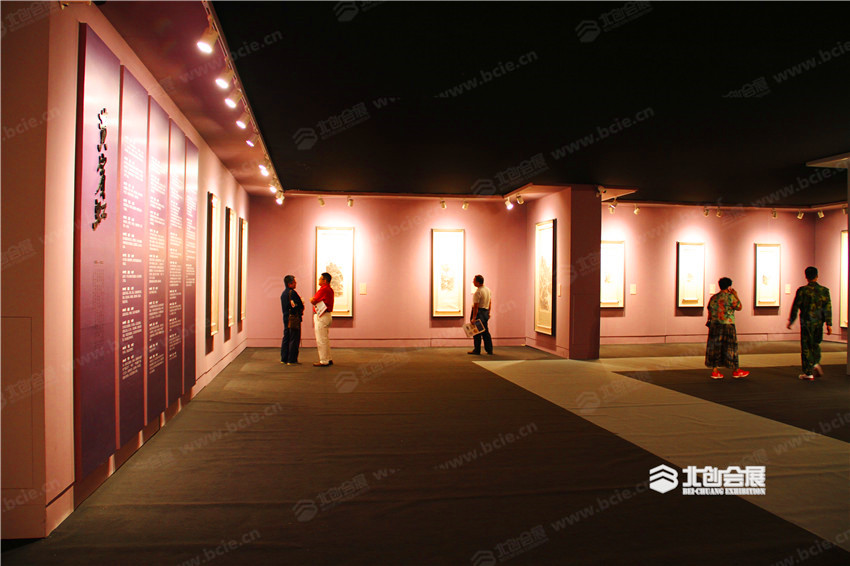 With the support and advocacy of the state for cultural and artistic undertakings during the 12th Five-Year Plan period, the demand for public and private galleries is more prosperous. With the aim of improving public cultural and artistic accomplishment and assisting art education, the functions of art galleries are becoming more specialized and multi-level, becoming a multi-functional complex, and the construction requirements and exhibition standards of art galleries are also increasing.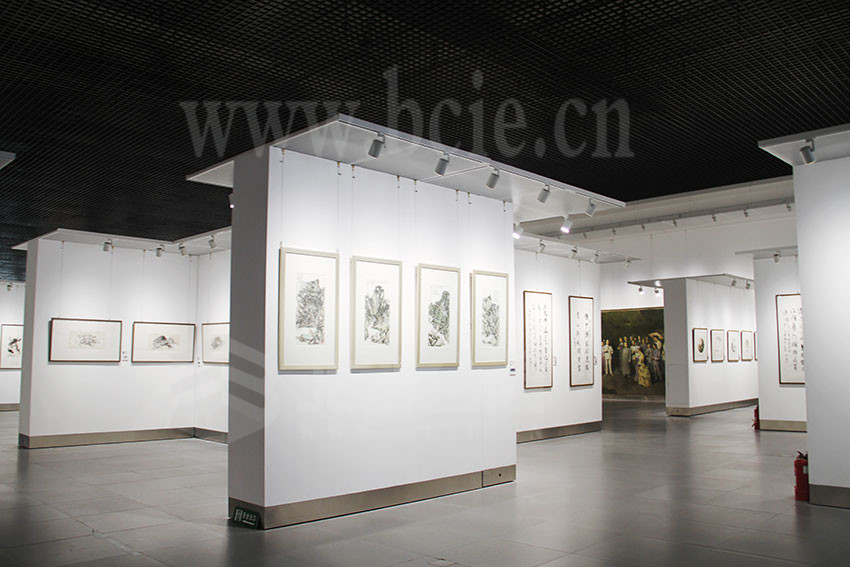 Exhibition Strength Local Map of Art Museum
The exhibition wall of Art Museum is a new product designed and developed by Beichuang International Exhibition in accordance with the higher requirements of exhibition products for art exhibition in the new period and combined with its own product experience for many years. It has changed the way of exhibition of track-type exhibition wall combination form of Art Museum in the past, which is convenient and fast. Quick and random combination. Movable, surface diversification treatment features, bring more perfect visual effect.
Gallery exhibition wall (product model BCHZ-02-2ZQ), also known as calligraphy and painting exhibition wall, mobile exhibition wall, seamless exhibition wall, etc., is a practical exhibition wall at the level of professional galleries. The Gallery exhibition wall is smooth and beautiful. It is specially used in galleries, museums, large-scale art exhibitions, art expositions and other exhibitions.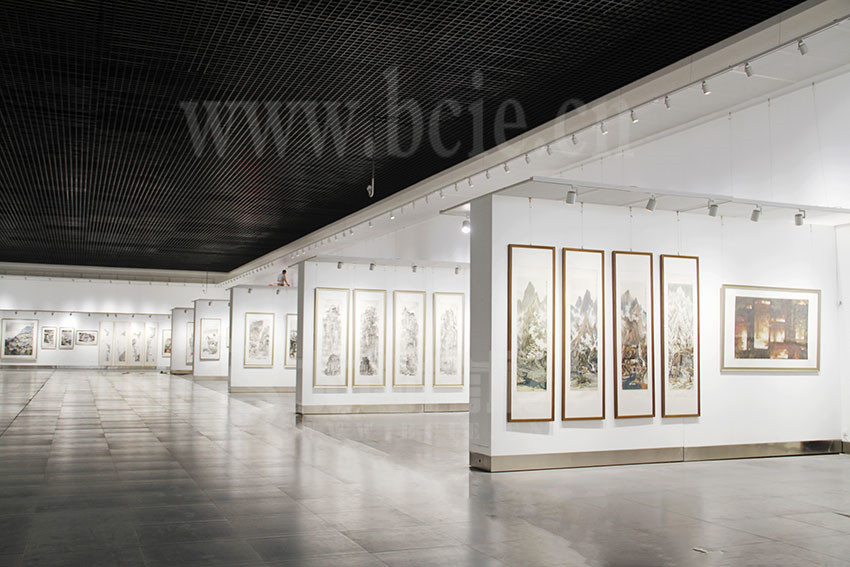 Gallery wall Exhibition
The size of seamless mobile exhibition wall of art gallery level can be adjusted at will. It can move position according to space display demand. It has brake positioning function and can be used repeatedly. The lamps used are green environmental protection LED lamps, with spotlight and long arm lamp optional.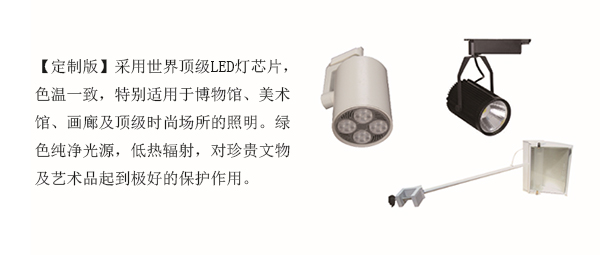 Wall mounted luminaire
National Direct Sales Consultation Telephone for Products: 400-057-5577