Beichuang Co-sponsored Xiling Jade Carving Auction to Succes
Article provenance:未知
Popularity:
Publication time:2019-09-26 15:53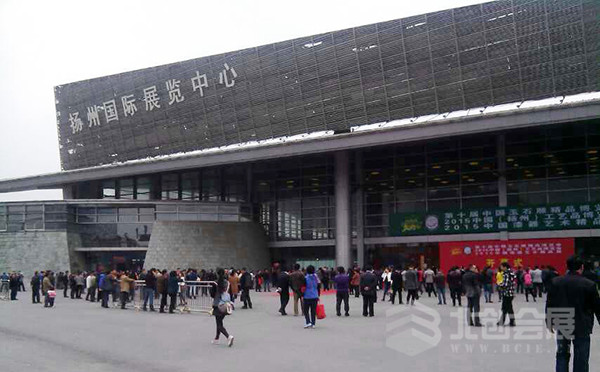 On April 18, the 10th Anniversary Celebration of China Jade Carving Exhibition and the Works of Contemporary Chinese Jade Carving Masters of Xiling Printing Society, sponsored by Beijing Beichuang International Exhibition, successfully closed at Yangzhou International Exhibition Center. The exhibition gathered nearly 50 works of famous contemporary jade sculptors. The popularity of the exhibition was high and there was no room for them. According to statistics, the total turnover of the special venue is 49.033 million yuan, with a total turnover rate of 88.4%.
Xiling auctioneer said that the new decade set sail, choose to enter Yangzhou, looking at the city's cultural positioning. In recent years, Xiling Auction has been committed to cooperating with Yangzhou, pushing the fine jade carvings of Yangzhou Gonggong into Xiling Auction Hall, which has achieved good results. Xiling Auction also hopes to enter into each city's culture through different entry points and open up different art categories.
Because the special auction is more targeted, and some of the items have no bottom price to start bidding, which attracts many people to participate in the bidding, the scene atmosphere is warm, some of the early arrival of Tibetans, in the pre-exhibition site before the shooting has been seen quickly. More people want to enter the field of collection through the auction platform, the wind of art into life, traditional Tibetans also through special auction more concentrated, in-depth experience of the joy of collecting jade appreciation.